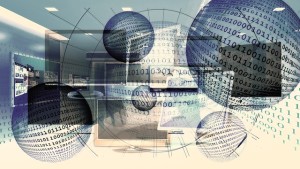 The majority of today's world has become computerized. Computers and other electronic devices offer us fast access, and security. The unfortunate downside being a software glitch or a malfunction can be extremely inconvenient and costly to a business. This makes it necessary to keep a close relationship with an IT professional, be it a full time employee or an outsourced IT firm. While having a full time staff to take care of your IT issues is a pleasant experience, it can also be very expensive. Fortunately, an experienced managed service provider can be hired and can actually be a better fit for most small and medium businesses.
Dependable
A managed service provider is dependable. They are trained to identify and resolve problems with precision. MSP's hire trained and experienced staff who are highly skilled in information technology.
Cost Effective
If you own a company, a professional IT service can be more affordable than hiring a full time employee. You don't have to worry about the cost of health care, insurance, or a 401k.
Increase Security
Never worry about security or updates again. A managed service provider will implement a security plan and monitor your network providing the security your business needs.
In short, if you are in need of an IT professional, it is worth a look into a local managed service provider. Not only can you save money by outsourcing your technology needs, you can hire a team of professionals for a fraction of the price.